iveheardthatsongbefore asked: Could you please ask your followers if any one is interested in skating for FIRE ON ICE. A senior team in Australia who until this year has represented at worlds and are pretty awesome. That would mean the world to us.
Anonymous asked: Hey, I noticed you mentioned that you had heard a rumor that half of team mexico had a clean double axel. I just wanted to say that I have talked to one of the tech-spec's that worked with then team and she said that almost all of them DO in-fact have a clean double axel, while many have a couple clean triples as well.
5 tags
If skaters choreographed their own programs
synchro: ladies freestyle: men's freestyle: dance: pairs:
14 tags
7 tags
When I see a Dippin' Dots stand at the competition...
6 tags
When a skater makes a really impressive recovery
13 tags
Synchro in the News
Photo by Jared Wickerham/Getty Images CBC Sports: "Canada's Nexxice heartbroken at synchro skating worlds" Barstool Sports: "My Report From the World Synchronized Skating Championships" Examiner: "2013 World Synchronized Skating Championships: final results" (GREAT photos) Only A Game: "World Synchro Championships Boast 16 Matching Marilyn...
5 tags
Music
I'm always criticizing music choices so I decided to publish my list. [[MORE]] Themes: Planet Earth (music from the TV show, the soundtrack has over 40 tracks, could also use music from "Home" by Armand Amar) Atonement (score by Dario Marianelli) Mad Men (main title/music from TV show) Black ("Back to Black" by Amy Winehouse, "Paint It Black" by...
6 tags
Worlds Video Links
This kind YouTube user has uploaded a lot of videos from Worlds. Thanks placeabonament!
9 tags
WORLDS! pt. 2
I had this fun idea to give out superlatives to the teams! I was also interested to compare my thoughts to the judges' thoughts. Best NHE: Team Russia 1. Judges agreed! They earned a 3 in GOE's. Finland 1 and 2 both earned 2.29. This may have been the highlight of Russia 1's program, for me (as it was in "Hallelujah" last season). Throughout this entire program, no...
10 tags
WORLDS!
I wasn't taking notes so I'm going to do this off the top of my head. First of all, this event has been really well run so far, in my opinion. Everything seemed to have stayed on schedule today. I'm impressed! I also loved that the arena was almost completely filled tonight! This was a really exciting event. I was especially impressed by all of the creative choreography. Team...
Anonymous asked: I quit synchro 3 years ago because i wanted to do ice dance, since then i have had an ice dance partner in the novice level and we finished 2nd place at nationals, he was abusive. I have gone a season without a partner and dont have much chance finding another. I miss synchro sp much and want to try out for an elite junior team, but my olympic level dance coaches do not approve of synchro. How do...
7 tags
Junior Long: Thoughts, cont.
Here are my thoughts on the last flight of junior long. It only took me a week - thanks, midterms! Before I talk about the teams, I just have to make a comment about the IceNetwork videos. Every time a team did their no hold block, they showed it from the short side of the ice, without fail. That is THE worst angle to watch those from. I basically disregarded all of the no holds because I knew it...
5 tags
Junior Long: Thoughts So Far
Admittedly, I've been off my game this season. School and work have just gotten so busy! Oh well. I'm watching the live feed and here are my thoughts! Florida Sunsations: Wasn't crazy about the program but I loved watching them wait for their scores. They seem like really great friends and it really shows that they love to skate. Precisely Right: Love me some Evita. Of course,...
During a runthrough my legs are like:
icedancedilemmas: Very funny ice dance blog!
8 tags
DREAM Blog: California Gold reports on Cup of... →
10 tags
Congratulations Lexettes and Skyliners!
Lexettes and Skyliners will be Team USA 1 and 2, respectively, at the 2013 ISU World Junior Synchronized Skating Championships in Helsinki. I have to say, just when I thought the US junior division couldn't get more competitive, it did! I would be happy to have any of the top four or five teams represent the USA at Junior Worlds - they are all truly elite. Sending Lexettes will be a nice...
6 tags
2013 JWQ Short Program Results →
This is a close competition! Based on the deductions on Team Braemar's score sheet it looks as though they did not have their best skate. Lexettes have been 2nd after the SP in the past, but haven't been able to maintain it through the LP. It is really still anybody's game! Even Synchroettes - wow. They had an extremely impressive showing at Colonial Classic last weekend. Did...
11 tags
Volunteer Opportunities at the ISU World... →
11 tags
Synchro in the News
Photo by Kaitlyn Wells 11/23 Daily Herald: Strong Start for Starlights Synchronized Skaters 11/25 Global BC (VIDEO): Inside the Competitive World of Synchronized Skating 11/29 Journal & Topics Newspaper Online: Jazz Skating Team Wows Crowd at Rosemont Park 11/29 The Uptowner: When Toe Picks Meet Tutoring: Harlem Figure Skaters are the Cutting Edge
5 tags
This Weekend: Dr. Porter and Terry Conners
Porter Classic Website Terry Conners Open Website Good luck to all of you out there who will be competing this weekend! 
6 tags
2012 Boston Synchro Classic Results →
6 tags
Thanksgiving Classic 2012 Results
Intermediate (Details) Novice (Details) Junior SP (Details) Junior LP (Details) 6.0 Results (PDF)
mediumtrip asked: Fyi, tickets are only on sale for groups of 10 people or more right now, at least if I'm reading the website correctly (it's none too clear...)
4 tags
Today is the day!
I hope everyone got their tickets to Worlds today (apologies for the tardiness of this post - due to a certain hurricane I am without power…)! If you didn't get them today, don't hold off for too long…
7 tags
Waiting for November 1st
Don't forget: the All Event Ticket Packages for Worlds become available November 1st at 12pm Eastern! Only 11 more days…
7 tags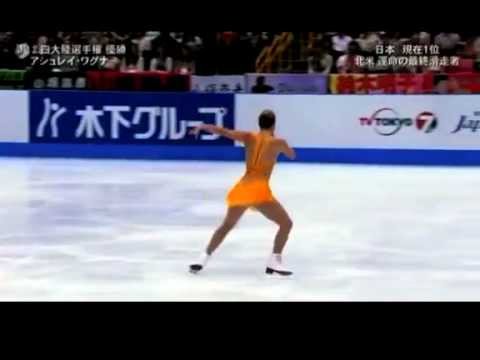 5 tags
When someone tries to talk to me while I'm...
5 tags
Help a team save some money on their dresses! →
The photo with the most "likes" will receive a $300 credit towards a purchase at The Line Up! "Likes" count from October 1 through October 12 ending at 3pm Central time. We all know how expensive our dresses are! Go to the album called "Skating Photo Contest" and Like some photos to help your fellow synchro skaters save a little.
8 tags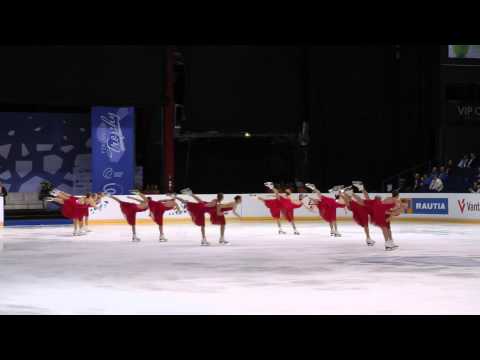 6 tags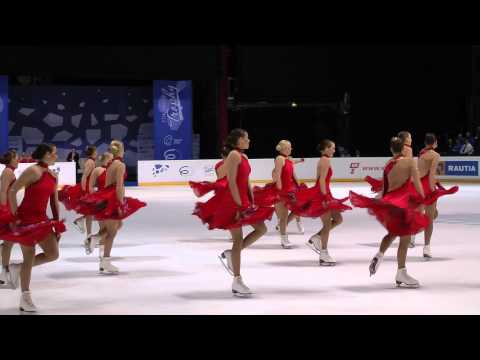 6 tags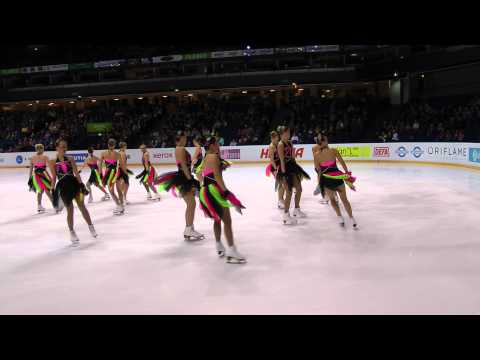 6 tags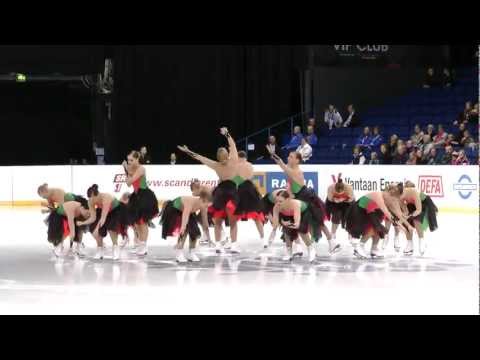 7 tags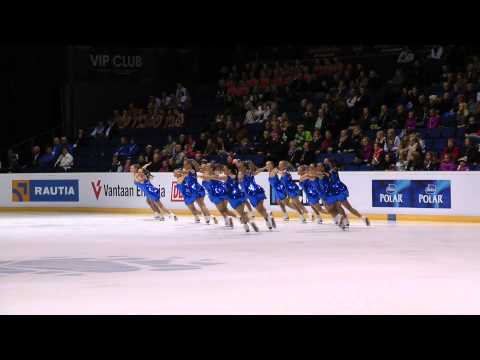 6 tags
2013 Synchronized Skating Training Festival Comes... →
Location: Prior Lake, Minnesota / Dakotah Sports Center National Coaches College: July 25-26, 2013 Synchronized Skating Training Festival: July 26-28, 2013
another-f-ing-apocalypse asked: this is for the girl who posted about being from Team Spirit in Sweden: I met a girl from your team this summer, and her younger sister! they were absolutely lovely (:
Anonymous asked: Do any other synchro skaters get a lot of shit from singles skaters? Cos I get heaps of it, not only during sessions but off ice and at work too... -.- also. Australian synchro skaters, yes, we're not the best in the world, but we fight extremely hard and we have passion for what we do. What we do is amazing considering how hard it is to get ice time. So please keep an eye open for Team...
Anonymous asked: I must say i love your blog. I'm a skater too, in a junior team called Team Spirit from Sweden. I love synchro more than anything. And im so glad i found this blog. that's all :D
When my teammates and I try to all get to the same...
greatdaytobeanathlete:
5 tags
In the Kiss & Cry
On the outside: On the inside:
6 tags
9 tags
@2018Synchro →
"Raising awareness about synchronized skating and making the sport more popular so it can be considered for 2018 Olympics" Follow if you don't already!
5 tags
When I watch synchronized swimming in the Olympics
5 tags
The Synchronized Skating Magazine (RIP) domain name is in use again…although I'm confused as to what it has to do with skating!
Anonymous asked: Can anyone explain what the creative element is? I'm really confused by it... is it sort of like the movement in isolation element?
Anonymous asked: Whats the website address?
8 tags
2013 Synchro Worlds Event Website! →
The website for the 2013 World Synchronized Skating Championships is now live!!! Tickets go on sale November 1st!
Anonymous asked: MIU enchanted forest 2004 video?